***Brand new out now!!!***
Dolphin Doodling – Colour me to keep us FREE! is a story/colouring in book with a serious message!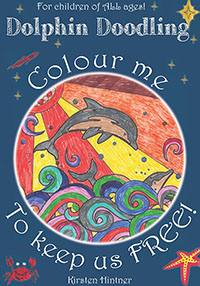 Dolphin Doodling – Colour me to set us free! is a story is told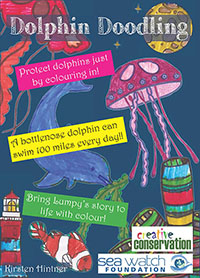 through Lumpy's eyes. He compares his wild and idyllic life to a very different one that some animals are subjected to – a life in captivity. Designed for children of all ages, the colouring in is perfect for younger children, and the story, told in a rhyming way, is good for all ages to absorb and understand. There are even postcards to colour in and send to friends to spread the message. Perfect for your little Eco Warrier!!
£5.99 from Amazon, or via
Adopt a Dolphin
Still a favourite with children – The Magic Dolphin (published 2014)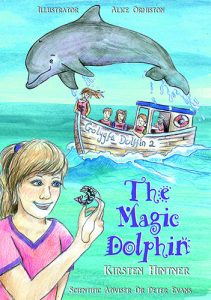 Our first children's book 'The Magic Dolphin' was inspired by the children who adopt a dolphin through Sea Watch Foundation, and then travel to West Wales to visit their wild, bottlenose dolphin!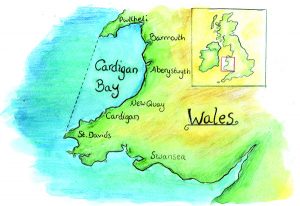 Eight-year old Lucy Hensure has never really enjoyed school, or been much good at anything. But, she LOVES dolphins! A very special Christmas present leads to a summer holiday that she will NEVER forget! Lucy and her brother Jack become drawn to a magical, mysterious adventure with the dolphins of Cardigan Bay.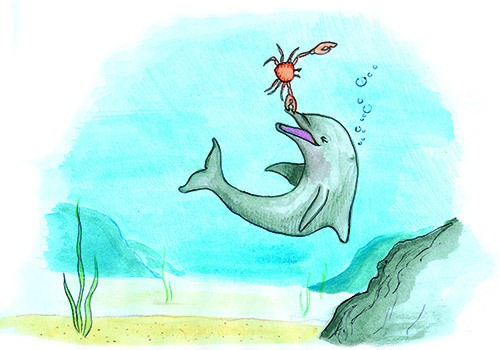 But danger is not far away…the final straw comes when a rescue attempt on a dolphin calf leaves them stranded at the bottom of a cliff, and the wild seas are coming in! Will they survive to tell their tale?
What makes this story even more enthralling is that the dolphins that appear in it are actually real! Alive, and swimming around wild and free in Cardigan Bay!
For ages 9-13.
For more in-depth information visit:
THE MAGIC DOLPHIN
You can now purchase the REAL Magic Dolphin Pendant!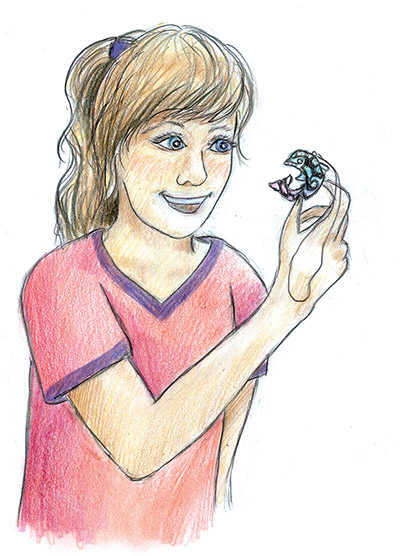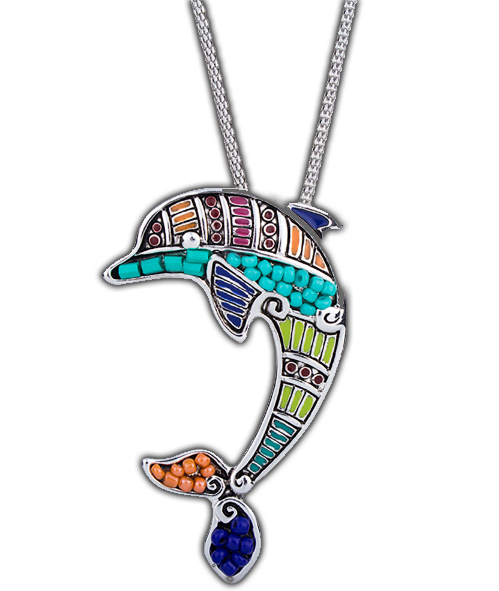 Readers are LOVING feeling more and more part of the adventure…PENDANT!
Books coming soon…
Patched-Up!
Patch, a scruffy, lovable lurcher is born and grows up in a travellers camp and all is well…until things begin to change and life becomes frightening and unpredictable. Time to escape! However, Patch's adventures lead him into yet more danger. Sadly, he becomes badly injured, and has to learn to cope being disabled. But, all is not lost – when nine-year old Timothy, who struggles with disability himself, falls head over heels for Patch…life takes yet another turn…'Patched-Up!' is my second children's novel with a strong educational message weaved through its pages. A story for all animal lovers. For 9-13.